I believe I just discovered my new obsession! Concrete Minerals!! I'm not saying that because I know the owner or anything. I really tested these bad boy products out to give you my honest opinion. First off, I will state that shipping was next day! Emily, the owner sent me this package out on Tuesday afternoon and I got it Wednesday!! That's freakin' amazing. So not only was she on top of her game with fast delivery, I'm super impressed with the products too.
Click here for the video.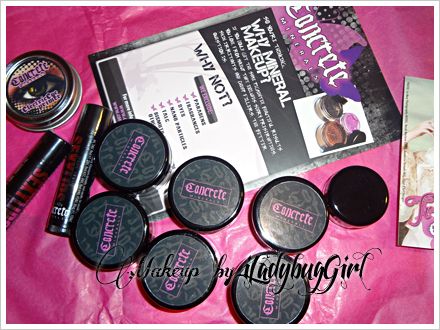 So I received 2 Sexy Lips Lip Tints. I got them in Electro and Tease. I really love the packaging on these. I wasn't so sure what they really were when looking on the website cause they appear to be lipstick in a chapstick case. So when I tried them, they were basically just that. A lipstick and a chapstick had a baby and its a lip tint. They're soft and smooth like chapstick but have that hint of color like lipstick. They smell really good. The scent was really something that stood out because they freakin' smell like Andes Mints. I'm not sure if its just me, but I'd buy more of them cause they smell so good, and I can have that awesome aroma float into my nostrils all day long. Below are the two shades I have, and below that is the swatches on the back of my hand.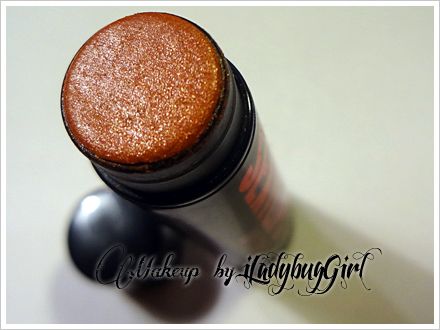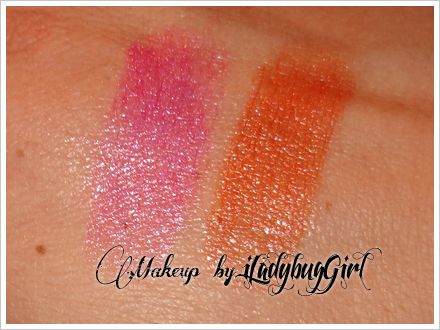 So the Electric Eye Primer is really amazing. Its so silky smooth and its application goes on so easily. Feels like baby lotion. I usually stick to bases that are kinda sticky (not like ew gross sticky) but tacky would be a better term. So I totally tested the primer out over the weekend. I will have makeup tutorials using the mineral eyeshadows. AND it totally lasted without any creasing or any kind of movement. Thumbs up!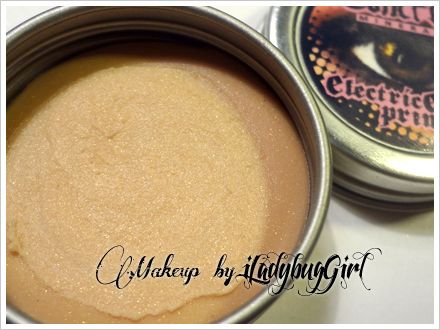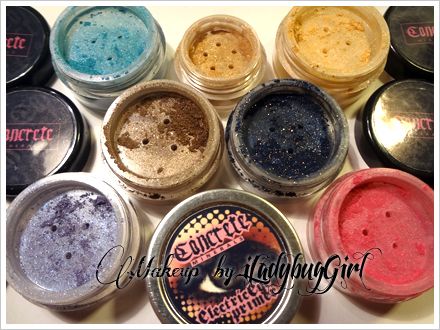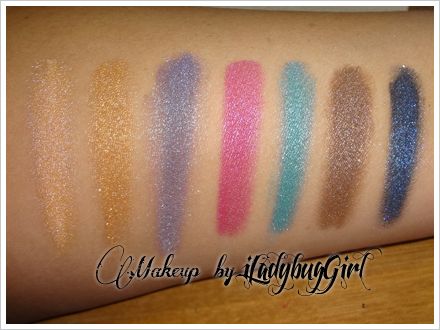 The Mineral Eyeshadows are so cool. Like way cool, cooler than finding out who the mother is on How I Met Your Mother. Hahaha Anyway I got to try out 7 different shades, 6 are regular sizes and 1 is a sample. So in the photos above you can see all the pigments and swatches. If you have done swatches over and over, you can tell from a photo if a product is legit. So for me, those swatches are the shizznit! I'm very impressed with the color payoff. They're really pigmented, vibrant AND easy to blend together with one another. The colors from left to right are: Rocked, Ruse, Wicked, Brat, Zealous, Troublemaker and Souljourner.
So here is my experimenting, trying out, testing part of my review. Below are 4 photos. The first two are from Saturday. I did my makeup in early afternoon (cause I had dinner plans and whatnot afterwards) SOOOOO 8 wonderful fun hours later, and some karaoking lol, I came home and took another pic before I washed my face. The following 2 photos are from Sunday. I did a tutorial midday and 5 hours later took the next pic. I don't know why I didn't wait longer than that, but it was a 5 hour difference for that one.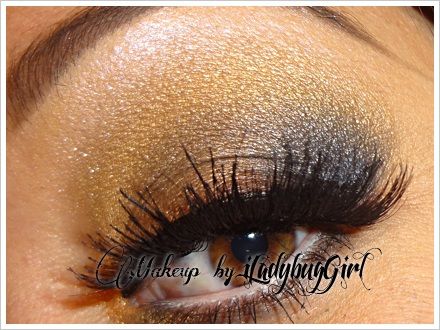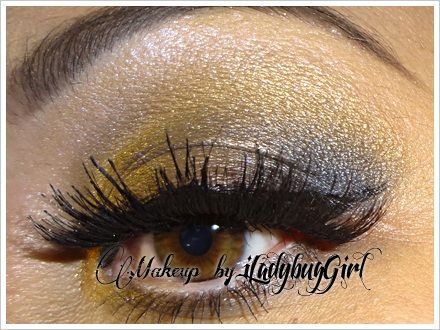 So you can see that the primer really held on and the shadows stayed put. What more do you want from a makeup company? Oh that's right, great prices! The primer is $10.99, which isn't that bad since I do have a LORAC primer that's $21! So can't complain there. The Mineral Eyeshadows are $6.99 which is a reasonable price AND the website does offer sets and weekly specials, so always check the site to see what you can save.The Lip Tints are $5.99 which is a great price too. If you like Concrete Minerals on facebook, they offer a coupon code CMFBFAN, with this you can get 2 Mineral Eyeshadows for $10!
That's a wrap on my review, I hope it was informative! Let me know if you try out Concrete Minerals and what you think.